17 Apr

@priplak.com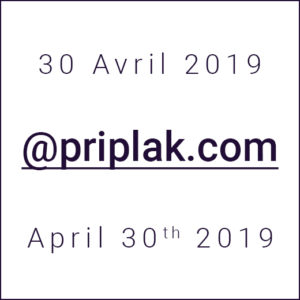 Dear Customers,
We inform you PRIPLAK email addresses will change.
Historically, PRIPLAK owns 2 email addresses: @arjowiggins.com and @priplak.com
From now we kindly ask you to exclusively use @priplak.com
Please pay attention to the fact arjowiggins.com will be deleted from the 30th of April 2019.
Thank you for your understanding.